The Underwater Garden (Suitable for children ages 8+)
In this one day workshop children will be looking at the Underwater garden for inspiration.
Emma will demonstrate a range of processes to layer and build a compostion that explores the textures, colours and sea life.
Children will work on finely sanded wood boards and use a combination of paint and ink posca pens to create a layered and intricate work that expresses the facinating life of the underwater garden.
Please bring lunch and wear old clothes and bring a jacket. (If fine we will have lunch outside)
Price: $75.00
Date of event (start): 20.07.22 10:00am
Date of event (end): 20.07.22 02:15pm
Bookings remaining: 5
Venue: Omokoroa Emma's Studio 12 Margaret drive
---
The ocean's Wonderland
This workshop is suitable for children ages 8
Sculpt your own magical, intricate and sculptural underwater garden using air dry clay.
In this workshop we will look at the wonders of the underwater garden for inspiratation. We will be inspired by the intricate texures of corals, shells, starfish and other life in the ocean.
Children will use a variety of tools to create a sculpted three dimensional garden out of clay.
Price: $45.00
Date of event (start): 22.07.22 09:30am
Date of event (end): 22.07.22 11:45am
Bookings remaining: 2
Venue: Emma's Studio, 12 Margaret Drive Omokoroa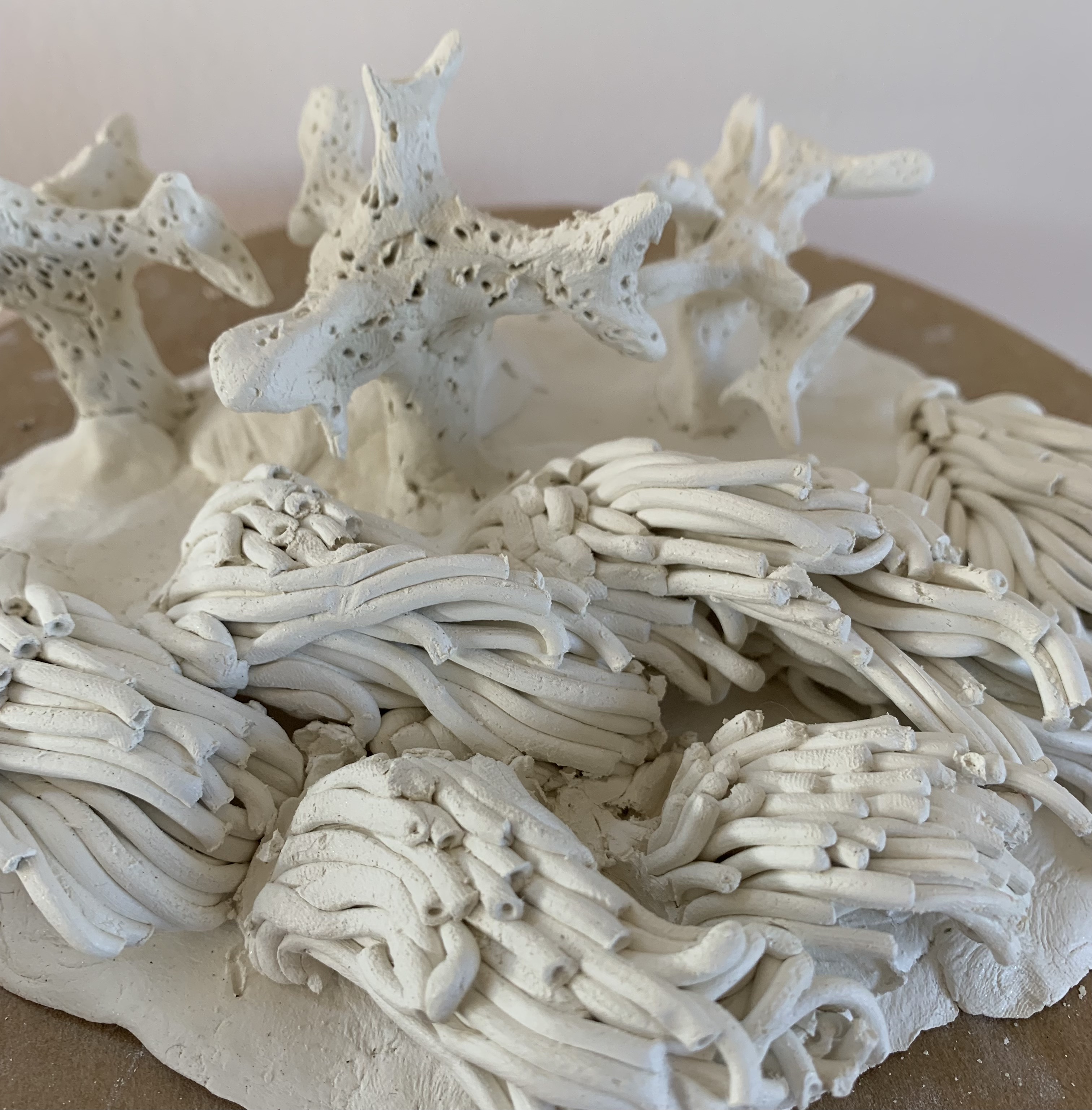 ---