---
Original Art
---
"A great silent space holds all of nature in its embrace. It also holds you."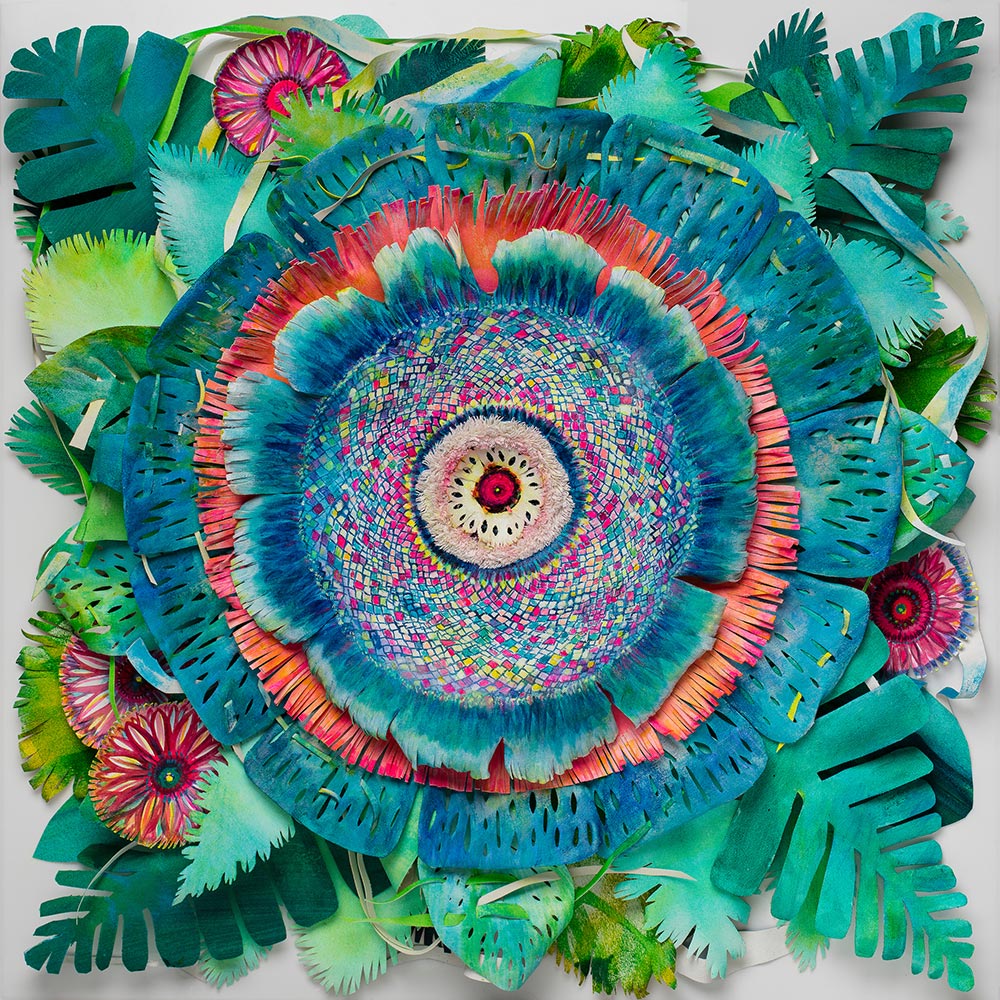 "I have had a passion and a love of art, colour, flowers and the beauty found in nature for as long as I can remember.
I am exploring ways to paint and extend a two dimensional surface. I like to explore the traditional painter's materials of canvas and paint. As well as the versatility of these materials by adding form, texture, colour and even shadow with the way I shred, weave, cut, layer and mould.
My works are inspired by a joyous connection with the natural environment. Tropical gardens and underwater reefs visually informs my composition. My flower gardens represent an ideal view, a window into a world that will always be flourishing, a place to escape and regenerate."